The FrameWorks Press Downloads
The FrameWorks has been serving the people of the Twin Cities in professional custom framing for over 35 years when it was started by Bill Rondano. Located in Highland Park district of St. Paul, Minnesota, we love the community of people that surround us. In 2008 FrameWorks opened up their wall space to serve as an art gallery for local artists.
Download the complete background document.
Press Release Photos
(click on thumbnail to download full-resolution image ~5MB each)
Gallery: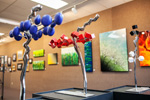 Professional Quality:
Friendly, Knowledgeable Staff: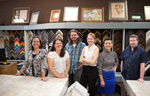 Convenient Location: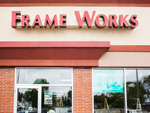 Mandy Bitzegaio: